August 10, 2020
Posted by:

Admin

Category:

Uncategorized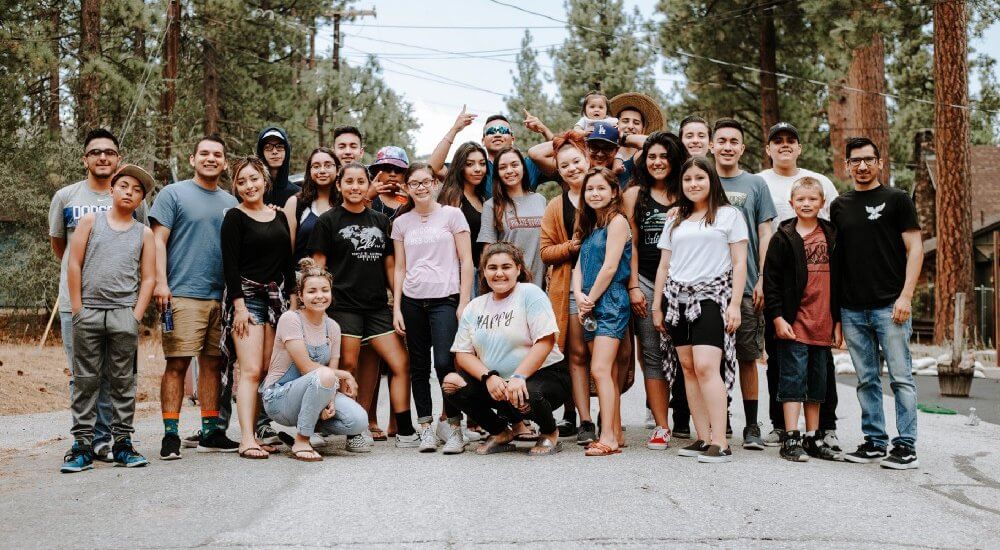 We all know that meaningful and positive social connections are important and valuable. But what we may not know, is just how big of an impact this can have on not just our quality of life, but our quantity of life. Indeed, research has found that strong social connections increase the likelihood of longevity by 50 percent. On the other end of the spectrum, social isolation and loneliness can be devastating, and is twice as risky health-wise as obesity. It can also harm immune function and increase inflammation, which in turn can lead to heart disease, type II diabetes, and arthritis.
The good news is that connecting or reconnecting to one's community is easy and quick — if not on some cases instant. It simply takes the right attitude, some effort, and knowing how and where to get started. According to Pastor Courage Igene, the Founder and President of All Nations Church, here are three practical, yet profound ways to get and stay connected to the community:
1. Volunteer
Volunteering with a charitable or non-profit organization is an extremely rewarding, effective and enjoyable way to connect with the community. With the right training, you can work on the front lines directly helping individuals, families or groups in need, or you can apply your skills on the back end and be part of the administrative or operational engine that drives positive, lasting change. Pastor Courage Igene states that while getting out into the community is always special and worthwhile, don't feel that if you have mobility challenges or severe time constraints that volunteering isn't an option. You can contribute over the web and through email.
2. Raise Funds
According to Pastor Courage Igene: "By helping raise funds for a charitable or non-profit organization — which could mean going door-to-door, answering phones, visiting local businesses and schools, helping to set up and manage special events, and so on — you will not only make a tremendously positive impact, but you will deepen your ties to the community."
3. Clean Up the Neighborhood
Cleaning up the neighborhood is an incredibly satisfying way to spend a few hours, because the before-and-after pictures are so striking. Whether you head out alone, with family and friends, or as part of a large organized group, the investment you make in the community will pay dividends for years to come — and fill you with a sense of pride. It is always wise to check with local government officials to make sure that cleaning up a park, walkway or other space is appropriate and safe. Many cities and counties also have neighborhood clean-up tips on their websites, and some of them also provide free garbage bags and will pick them up at the end of the day, too.
The Most Important Piece of Advice
As you mull over your opportunities to get and stay connected to your community, the most important piece of advice is simple and straightforward: start now! Pastor Courage Igene encourages others not to wait until the ideal opportunity or event arises. You need to take the first step and reach out to your community. The rewards of being connected to the community are profound and life changing. Ultimately, it only takes one phone call, one email, or one visit to a local organization to learn more and make a difference.