August 10, 2020
Posted by:

Admin

Category:

Uncategorized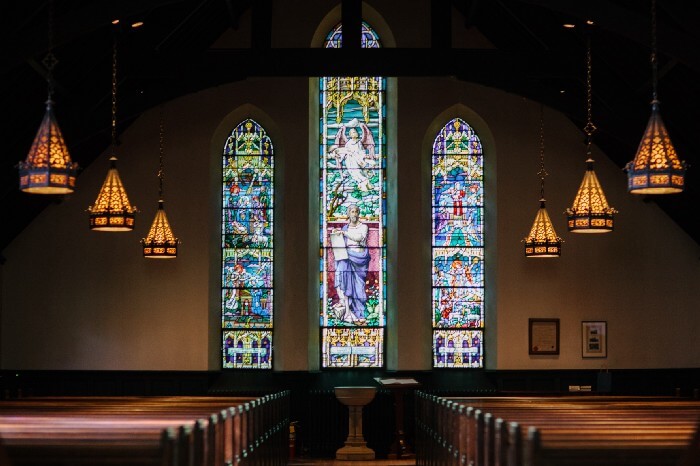 We hear less and less about faith every day in modern society. Faith transcends religion, and is based in the heart, not the mind. Faith can be described as a hope for better, regardless of one's personal religious beliefs. Hebrews 11:1 defines faith as "confidence in what we hope for and assurance about what we do not see."
In trying times, having faith can pave the way for the unexpected to happen. When we have faith, we position ourselves for true happiness, says Courage Igene, Founder and President of All Nations Church. If we can maintain faith in increasingly trying times, we can maintain a sense of happiness, fulfilment and peace, no matter what comes our way. Maintaining faith means that we maintain a sense of purpose, understanding the innate value of human life.
Losing faith can result in feeling pessimistic, hopeless, confused and uncertain. It is critical that we maintain our faith, which allows us to believe in a plan, or in the importance of powers that control human destiny.
Without faith, Courage Igene says that failure will destroy you, making it all too easy to lose hope. The simplest definition of faith is that it is the expectation that good things will come, says Courage Igene. Faith is about more than just having hope about a particular outcome. Instead, faith lives in our hearts and in our spirit.
Having faith is much more important than one may even think, especially today where there are so many opportunities for it to be lost. The more pain, suffering and discord in the world, the more important it is that we do not lose faith.
A metaphysical belief, faith lacks a scientific explanation and transcends the physical world. Those who lack faith often explain life's small miracles away, refusing to believe in the things they cannot see. Without faith, humanity will suffer, explains Courage Igene. Faith keeps us going in times of darkness and gives us the strength we need to carry on.
Faith serves as a pathway for abundant life. When we start to have faith and to think about the concept of abundance, we will attract this abundance into our lives. Faith can also help us to discover our purpose in this life — something that is easily lost in the distractions of today. By making it through difficult times, we learn more and more about ourselves. It is faith that brings us through these difficult times and allows us to be the best versions of ourselves by facing our trials.
Stress and anxiety are both very common feelings in the modern world, and faith allows people to mitigate those feelings. When we take the time to reflect on our faith and what got us through particularly troubling situations, we can apply this knowledge to new challenges as they arise. It is then easier for us to remember that our faith has led us through difficult times before, and to believe that it will continue to do so again, notes Courage Igene.
Each one of us has a choice. We can walk in faith and hope, or in fear and doubt. When we choose to feed our faith and not our fear, our lives know no limits. Faith can help us to act on what we have not yet experienced and to trust God and gives us courage and strength to face risks knowing that our faith is unwavering.