Apostle Courage Igene
Courage Igene is known for his practical biblical teaching, his visionary leadership and his passion to help people know Christ, get planted in God`s house and raise up an endtime army. His ability to communicate the truth of God`s Word in a humorous, dynamic and revelatory manner helps people understand the Bible and how to apply its teachings to their every day lives.
He is Founder of Joshua Generation Ministries (JGM) & Senior Pastor, All Nations Churches.
He organizes Nationwide Healing Rain Crusades where he travels across America and the nations getting souls saved and getting many healed set free from the powers of hell; He conducts weekly Live Telephone Prayer Conferences; 712 770 5605. Access Code: 280701# (See prayer line page for details). He empowers many around the world through his quarterly Online Joshua Generation School of Ministry (JG SOM).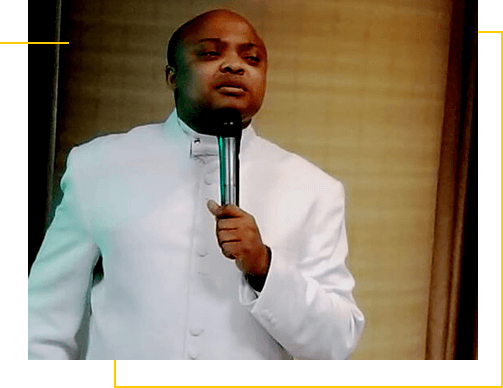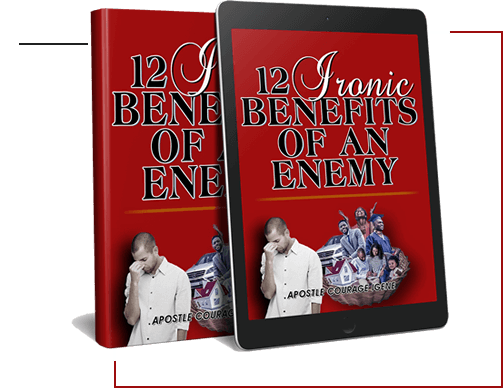 12 Ironic Benefits Of An Enemy
In a day and time where many are constantly being hurt and wounded mainly because a wrong person was trusted, there's no better solution to this than receiving an empowerment to understand the whims and caprices of enemies, snake and deceivers.
There is something you're not seeing and such is capable of harming you. many times, the things we fear are afraid of us, this is why these benefits discussed in this book are ironic and gut wrenching.
How can an enemy bring a benefit?
There are at least twelve ironic benefits of an enemy.
The wisdom shared in this book on how to uncover the snakes in your world and the conclusion of their manipulation are no doubt eye opening.
This timely piece was written with you in mind; to unveil the mystery of enemies. it dares to tackle head on, thei kinds and nature and concludes on how to approach them in the light of God's Word.
Prayer Request
You're important to God, and you're important to us at All Nations Church.
When it comes to prayer, we believe that God wants to meet your needs and reveal His promises to you. So whatever you're concerned about and need prayer for — we want to be here for you!
Your details are kept strictly confidential as per our Privacy Policy.
- STAY INFORMED -
Not forsaking the assembling of
ourselves together, as
the manner of some is; but exhorting
one another
-
Heb - 10:25