August 10, 2020
Posted by:

Admin

Category:

Uncategorized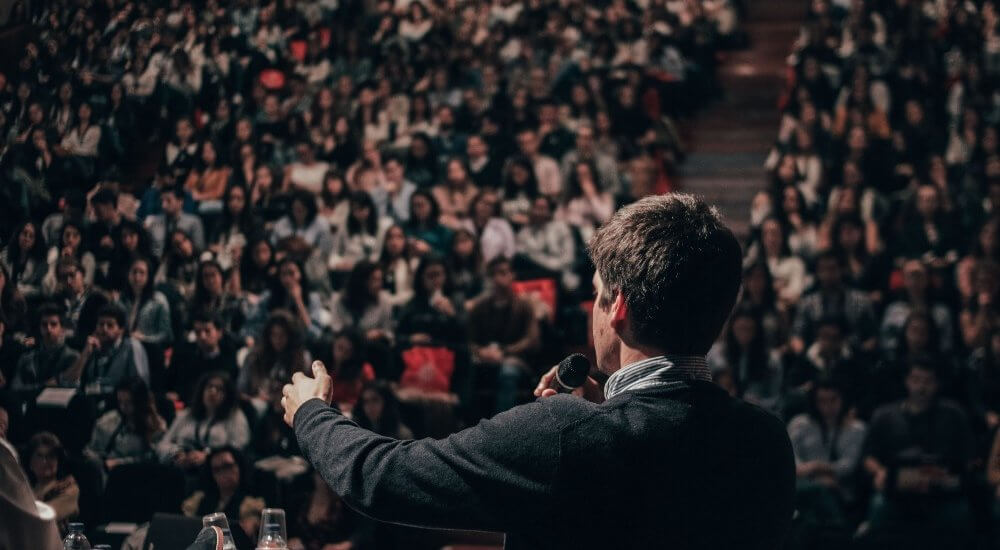 Have you ever attended an event where the speaker gave a memorable speech — the kind that left you with goosebumps? There is something to be said about a memorable speech, says Pastor Courage Igene, President of All Nations Church. A memorable speech can stay with listeners for many years. If you have the opportunity to deliver a speech, it is important to make it as memorable as possible. It can be difficult to deliver a memorable speech, however. Many have tried, only to overshoot the mark, having their comments fall flat.
Effective public speaking does not come naturally, no matter what others may say. It is a learned skill that takes many years to practice and hone, explains Courage Igene. However — aside from practice — there are ways to write a more memorable speech. Pastor Courage Igene shares a few of the most important tips for writing a memorable and inspirational speech.
Create an outline
No one likes to listen to a jumbled, disorganized speech. Every good speech is delivered in segments and delivered in an order that makes sense. An effective speech involves a great deal of planning and organization — even before the writing begins. Think about your overall message, and what you would like your takeaways to be, says Courage Igene. The more time you put in to planning your speech, the more memorable it will be for those who are listening.
Use a personal anecdote
Do not be afraid to get personal. The more personalized your speech is, the more memorable (and therefore effective) it will be. Draw from your own experiences, sharing what you learned along the way. When listeners can identify with your words and experiences, it is much more likely that they will remember your speech, be inspired by it and apply it to their own lives. A personal anecdote adds a human element to the speech that oftentimes can be found lacking.
Communicate with your audience
This can be particularly tricky for presenters and speakers, but to keep the interest of the crowd, it is important to involve them in what comes across as a 'conversation'. If you know some of the general interests of your audience, make comments relating to it. Ask questions of your audience. Reiterate your points or have them do it for you to ensure your words are more easily remembered. No one wants to hear a monologue. Be as interactive as you can, and your speech is sure to be remembered as being motivational and inspiring.
Practice (and practice some more)
This may be the most important tip of all. When you are delivering a speech, be sure to practice it as many times beforehand as possible. Record yourself delivering your speech. Ask friends or family to listen to you deliver your speech, explains Courage Igene. If no one is around to listen, you can read it to yourself in a mirror. The more you practice your speech, the better prepared you will be, and the more seamless your delivery will be when it matters most.
Anticipate questions
You should also take time to think about the questions you may receive from your audience, if you will be opening the floor for questions. Thinking about these questions will help you to better answer them when they are posed and may help in revising your speaking notes to ensure you are as comprehensive as possible.
Act confident
Although you may feel anything but confident, appearing confident is key to delivering an inspirational and memorable speech. Confidence can come when you feel adequately prepared. As Courage Igene says confidence is the final step towards making your speech be remembered for many years to come.